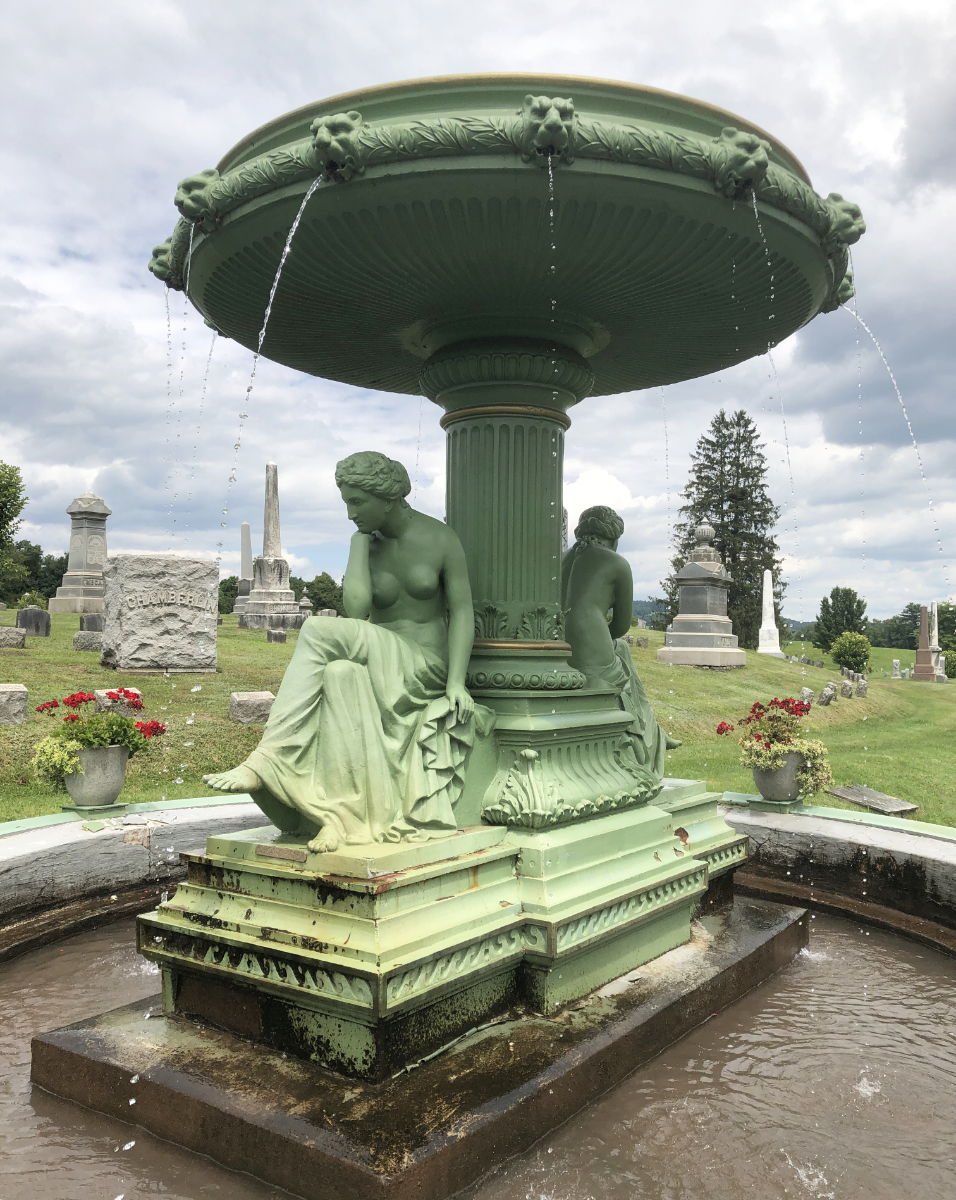 Dear Friends,
We have the opportunity to restore the historic fountain in Franklin's Ouleout Cemetery to its original splendor.
For more than 125 years, generations have admired the fountain and felt the calming effects of his water gently flowing over the graceful statues. However, during this time the snow, ice and rain has steadily deteriorated the statues, the plumbing and the concrete foundation. Today, the statues named Hope and Constance remain, but they, too, are succumbing to corrosion from the elements. This ongoing damage threatens the integrity of the entire fountain.
Fortunately, we have a chance to preserve this beautiful ornamental fountain. By tracing the history of the fountain, which was purchased in the late 1800's by Erastus Edgerton from the J. W. Fisk Company, we learned that Robinson Iron Corporation of Alabama purchased the molds from Fiske Company when it dissolved its business. After contacting the Robinson iron corporation we have a plan for restoration.
We request your help to achieve $75,000 needed to dismantle the fountain and transport it to Alabama where the expert staff will begin restoration with the goal of returning the re-created fountain to the cemetery in the spring.
As you can see, this is an ambitious project, but necessary if we want to keep this historic gem for all our descendants to enjoy. We hope you share our excitement and will send a contribution to:
Ouleout Valley Cemetery
PO Box 62
Franklin, NY 13775
Or use our online donation form below.